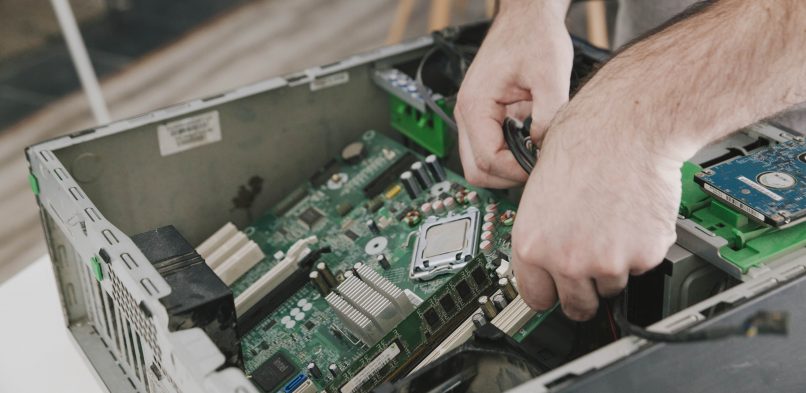 A+ course Durban.
A+ Training – Durban
South Africa is a country on the southernmost tip of the African continent, marked by several distinct ecosystems. Inland safari destination Kruger National Park is populated by big game. The Western Cape offers beaches, historicol winelands around Stellenbosch to Paarl, jagged cliffs at the Cape of Good Hope, lush forest and lakes along the Garden Route, and beneath flat-topped Table Mountain is the city of Cape Town.
All in all A+ (A Plus) is an entry-level computer certification for PC computer service technicians. Furthermore the exams are designed to certify the competency of entry-level PC computer service professionals in installing, maintaining, customizing, and operating personal computers.
Frequently asked questions about the A+ Course in Durban.
Where can I study a+ in South Africa?
Where can I study a CompTIA A+ course?
School of IT
, a leading training provider in South Africa, offers CompTIA computer courses. They are renowned for their short courses, and helping students gain their international certifications.
Colleges and Universities Offering CompTIA A+ in South Africa
Damelin Correspondence College, Johannesburg.
ICESA College, Durban.
Hatfield City College, Durban.
College SA, Cape Town.
INTEC College, Cape Town.
Kland International College, Johannesburg.
Africa College Of Technology, Durban.
What should I study for A+ certification?
To earn your A+ certification, you'll need to pass two separate exams. One exam is the CompTIA A+ 220-1001. This is also called the Core 1 course. This covers mobile devices, networking, hardware, virtualization and cloud computing, and hardware and network troubleshooting.
How long will IT take to get a+ certified?
You may be able to get the certification in as little as one to two months, but it usually takes 2 to 3 months to get acquainted with all of the exam topics. If you work or go to school full time, plan to spend at least 2 to 3 months working toward CompTIA's A+ certification.
Schedule Your Exam
CompTIA works with Pearson VUE testing centers, with hundreds of locations worldwide. Through Pearson, you can schedule appointments to take both exams. Members of the U.S. military may be eligible to take the CompTIA A+ exams from on-base testing centers. Remember you can write all exams via online proctoring, worldwide!
How much does the A+ certification cost?
The CompTIA A+ currently costs $219 per exam, meaning that the full cost to earn your A+ certification, assuming you pass both exams on the first try, is $438. The two exams are A+ core 1001 and A+ core 1002
A+ Information Highlights
Following are the major highlights of A+ course:
| | |
| --- | --- |
| Course Name | A+ Course - Core 1001 & 1002 |
| Course Type | Certificate Course: International Exams (CompTIA) are additional in price |
| Course Duration | 20 hours |
| Eligibility Criteria | job experience (in some cases) |
| Admission Process | no requirements |
| Course Fees | R10900 |
| Career Options | Lan Administrator, pc technician, IT technician, IT manager, Network Engineer, IT Consultant, IT specialist, Support Technician |
| Starting Salary | According to payscale, An entry level Support Technician with 0-1 years of experience earns an average total compensation of R87,025 based on 31 salaries. |
Is it worth getting an A+ certification?
Being CompTIA A+ certified is definitely worth it when it comes to landing entry-level jobs. Having the A+ can help you land entry-level IT jobs like desktop support or help desk tech. The new CompTIA A+ is a good place to start. It provides the foundational knowledge for bigger and better roles further down the line.
What is A+ and N+ certification?
The CompTIA A+ (PC Technician - Hardware), N+ (Networking), Security+, Linux+, Cloud+ and ITF+. CompTIA's A+ and N+ are internationally recognized and accredited courses. School of IT is the global leaders in IT certifications. These courses will help you kick start your career in IT.
What is CompTIA A+ equivalent to?
Comptia A+ sits at level 2 of the NQF, so in the eyes of the National Qualification Framework the A+ is a lower qualification than the NVQ 3. Comptia certs that sits on level 3 would include: Network+, Server+, Linux+, Security+ and DHTI+ etc
Objectives of the A+ Course
Course Objectives: A+ courses Durban
By the end of the Core 1001 and 1002 courses Durban, students will have usable knowledge of the following:
Overall assemble components based on customer requirements.
Not to mention understand the basics of networking and security.
Moreover Properly and safely diagnose, resolve and document common hardware and software issues.
Installing Hardware and Display Components.
Basic Cable Types.
Furthermore Work with Motherboards, CPUs, & Add-On Cards.
Operational Procedures Best Practices.
Thus learn Critical Security Concepts and System Utilities.
Microsoft Command Line Tools and Microsoft Operating System Installation, including Upgrades.
Learn Wireless Networking Protocols.
TCP and UDP ports and IP addresses.
All in all use the Windows Control Panel Utilities and Security Fundamentals.
Troubleshoot Printers and general troubleshooting of computers.
How to install Hardware and Display Components.
In addition apply troubleshooting skills.
Thus Provide appropriate support.
Furthermore understand the basics of virtualization, desktop imaging, and deployment.
Overview A+ Course
Overview of Hardware Courses in Kwazulu Natal
All in all this short course, students will install, upgrade. Includes repair, configure, optimize and troubleshoot. In addition perform preventative maintenance on basic personal computer hardware and operating systems.

A+ Training in Durban
All in all Information technology changes so rapidly, employers often require to upskill. Thus CompTIA's Core 1001 and Core 1002 exams provides a variety of methods for you to demonstrate your ongoing networking and hardware skills that will keep you current and relevant. In turn apply for A+ Training Courses today.
Audience
The target audience is anyone with basic computer user skills who is interested in obtaining a job as an IT professional. Moreover a PC technician. In addition, this course will help prepare students to achieve a CompTIA A+ training Certification. Furthermore you can study towards your N+ certification.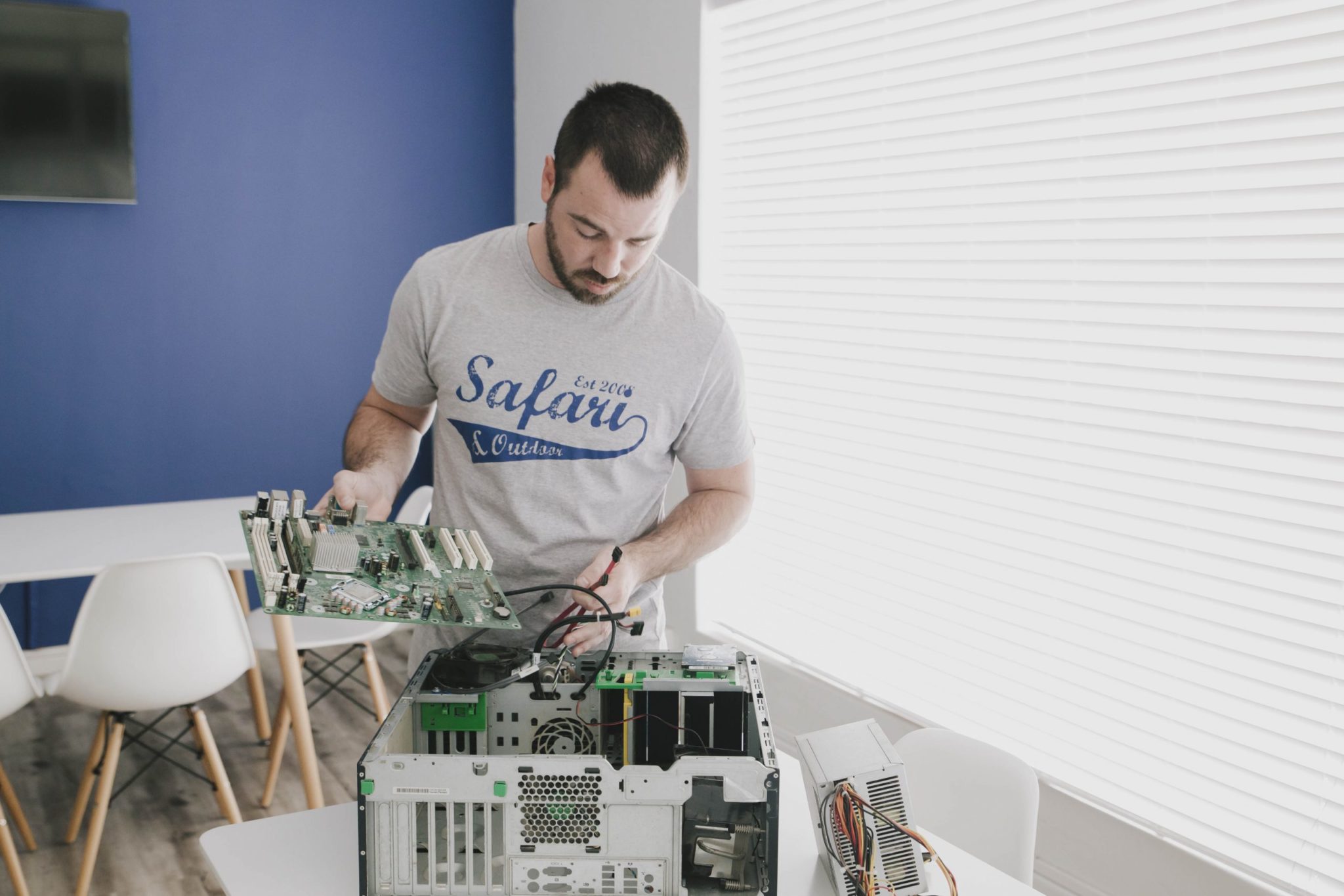 Overall become a technical mastermind that enjoys the world of Computers, hardware and networking. Moreover do you enjoy assembling and upgrading your pc? If so, then ensure a valuable and prosperous future with our certificate in PC Engineering, A+, N+ at School of IT.
Pc Engineers Prospects
All in all PC Engineers are well adversed in assembling. In turn includes how to configure and understand the hardware (aka the body). Furthermore the software (the brain) of the pc. Thus pc technicians are responsible to manage the IT networks. Furthermore to setup switches, routers and other devices. All in all Pc Engineers troubleshoot a malfunction, install PC security systems. Furthermore provide technical support and troubleshoot user and system errors. Thus for this reason, they need excellent knowledge of the PC system. All in all good communication skills and excellent customer service.
The Role Lan Administrators and PC Technicians
Consequently the role of PC Technicians has become extremely important. In turn this is because without the skills set, no employee who requires a computer to work would be able to accomplish their daily tasks. Thus our certificate in PC Engineering or A+, N+ or relate from School of IT offers a broad knowledge of information and communication technology principles. In turn the fundamental knowledge of digital electronics to provide you with valuable tools for your proposed career.