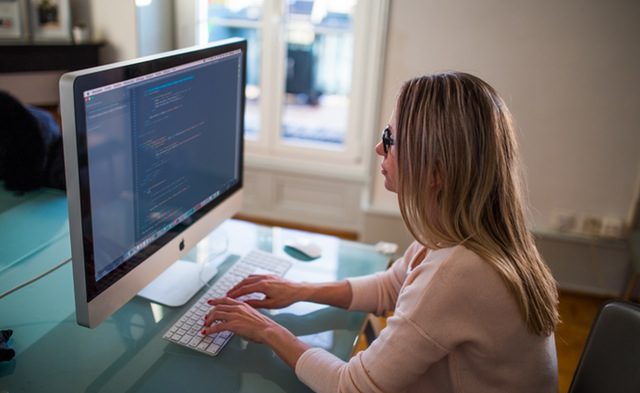 c# course for beginners.
Learn c-sharp from the basics up and advance your way to become a well recognised c-sharp developer.

Overall questions to ask yourself about c# course for beginners.
All in all is the c# course for beginners in demand? – Definitely Yes. Very HIGHLY. There's a real shortage of developers in the workplace. Thus creating a massive demand. The top 3 jobs in south africa today is Development not to mention c-sharp development. To be specific as well as web development.
What I learn relevant and of value? – Definitely Yes. it's current furthermore you learn from experienced developers/lecturers. Alltogether with strong content.
Can I get a job in programming after? – Definitely yes, study further towards your microsoft certificate(MCSD)
About Course: c# course for beginners
At School of IT you can become a java, c# or vb programmer. Therefore with our certificate in programming, you are well ahead in development. Moreover becoming a well recognized developer. What each student learns is valuable and thus adds value to your life. Also a long career growth. Sign up today for outstanding training!
For this reason, we provide one on one training. Thus as a result students gain industry knowledge that separates them from the rest.
You have the option to become the Certified Solutions Developer (MCSD): Windows Store Apps certification. Inturn focuses mainly on using c# and visual studio as the IDE. It can set your skills apart. This is thanks to the validation that the MCSD certification provides.
Course objectives: c# course for beginners
By the end of the course students will have usable knowledge of the following:

Understand OOP – Object Orientated Programming
Be able to understand Classes and Objects.
Get understanding datatypes and operators.
Thoroughly Understand variable declaration including initialization.
Methods, functions and sequential code.
Decision making: If statements not to mention switch cases.
Loops, namely a do while, for loop and while loop.
With attention to commenting, refracting code and naming standards.
Have an understanding of IDE's, applets, publishing applications.
Including a basic understanding of databases.
The aim of this programme is to equip learners with a sound knowledge of the underlying principles of c-sharp programming. Thus providing them with the skills. Altogether gain knowledge needed to analyse, design, write and maintain c-sharp programmes and applications.
The c-sharp training course uses certified lecturers (who come to you). In turn they use a combination of exercises, computer demonstrations and interactive hands-on labs. This in turn gets the concepts and knowledge of c-sharp.
The c-sharp programming language has been thoroughly refined and extended.

Why c# course for beginners
C# is a general-purpose, object-oriented programming language.
C# is intended to be suitable for writing applications for both hosted and embedded systems, ranging from the very large that use sophisticated operating systems, down to the very small having dedicated functions.
About this c# course for beginners
This package is mainly designed for beginners. However, it also includes specially proven methods and intermediate values that allow existing programmers of other languages to easily adapt. Thus adding another language to their knowledge base.
microsoft roadmap.
CAREER PATH: JAVA DEVELOPER, DEVELOPER, APP DEVELOPER, SEO MANAGER, PROJECT MANAGER…