Julia Programming Courses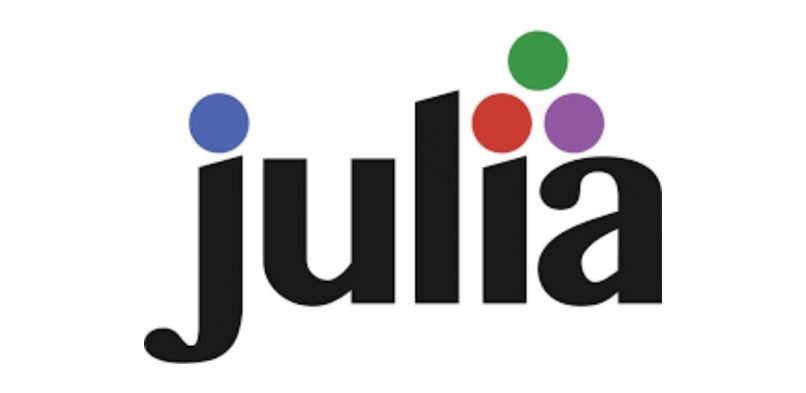 Get Internationally Accredited & Recognized
Julia Programming Courses
Questions to ask yourself about the Julia Programming Courses.
Is Julia Programming Language in demand? – Yes very HIGHLY. There's a real demand for data analysts in the workplace. Thus creating a massive demand for our Julia Programming courses. The top 3 jobs in South Africa today is Machine Learning. Data Science and Julia is among the most in-demand programming languages on the job market, depending on whose numbers you look at.
Is what I learn relevant and of value? – Most definitely and it's current, up to date IDE's and tools. Furthermore you learn from experienced developers/lecturers and strong Julia Programming content.
Can I get a job as a stats or data analysts after? – Definitely yes, get a job easier by getting Internationally accredited and recognized by writing your Microsoft exam/s:
Why Julia Programming?
Why learn Julia?
All in all Julia is a high-level, high-performance, dynamic programming language. While it is a general purpose language and can be used to write any application, many of its features are well-suited for high-performance numerical analysis and computational science. At School of it we offer:
An intro python/Julia programming course (for the fundamentals),
An advanced python course (more intermediate and advanced python).
A full stack web development course with python or R.
A Software Development course in python (which includes intro, intermediate and advanced python concepts).
Software Engineering course in python and 1 other programming language (which includes intro, intermediate and advanced of the 2 programming languages).
A Data Science course which makes use of python or Julia Programming.
When is it Offered?
Learn Julia anytime, anywhere!
Overall learn Julia Programming anytime and anywhere. We have 3 training options and we have award-winning coding courses. In turn identify and implement client side and integration technologies. Thus learn how to create and manage your own stats and graphs.
Part-Time
Fast forward your career in the IT industry with a part-time Julia Programming courses at School of IT. All in all the Part-time courses allow working professionals to transition into a new skill set while working. In turn at School of IT we are agile and can customize a Julia Programming course to the individual. Start anytime and choose your hours!
Full Time
Are you ready to start a career in IT? In turn learn to code in R as a full time student at School of IT. Thus beginning your career as a data analyst or data scientist. Start anytime and manage your own contact hours with your mentor!
High School
In addition prepare for the future by learn to code in R while you're still in high school. Have the option to get internationally accredited and recognized before you even finish school!
Corporate
All in all upskill yourself or your company by learning to code while you're working. Thus no matter where you are, you can upskill yourself and get internationally accredited and recognized in under 6 months!
Intro Julia Programming Course Objectives
Overall by the end of the intro Julia Programming course students will have usable knowledge of the following:
Work in Jupyter notebooks using the Julia language.
Use various Julia packages such as Plots, DataFrames and Stats.
Creation, Initializing, Saving, and Restoring TensorFlow variables.
Learn to write your own simple Julia programs from beginner level.
Data Visualization (DataViz).
Full Stack Course Objectives
By the end of the Full Stack course students will have usable knowledge of the following:
Understand the Fundamentals of web design
Be able to understand classes coupled with Objects.
Understand of datatypes together with operators.
Understand variable declaration including initialization.
Learn Methods, functions coupled with sequential code.
Decision making: If statements not to mention switch cases.
Learn about Loops, namely a do while, for loop and while loop.
How to use Django and Julia Programming Fundamentals.
Create Websites using Django Framework and best development principals & standards
IDE's, applets coupled with publishing applications.
Including HTML, CSS, JavaScript and Web Services.
Data Science Course Objectives
By the end of the Data Science course students will have usable knowledge of the following:
Apply statistical methods to data
Be able to understand Julia Programming to explore and transform data.
Create,validate machine learning models with Azure Machine Learning.
Thoroughly Understand R and RStudio to code to build machine learning models.
Apply data science techniques to common scenarios.
Implement a machine learning solution for a given data problem.
Learn advanced Julia Programming and Data Analysis to implement computer science algorithms.
Implement a BioInformatics and natural language processing.
Career Prospects
Job Opportunities
The career prospects for Data Scientists and Python programmers are excellent and high in demand. Data is everywhere: on all platforms and devices and in all countries around the world!
Junior Programmer.
Data Analysts.
Full Stack Web Developer.
Data Scientist.
Software Developer.
Software Engineer.
App Developer.
Systems Architect.
Alternative Courses