Machine Learning with Python Course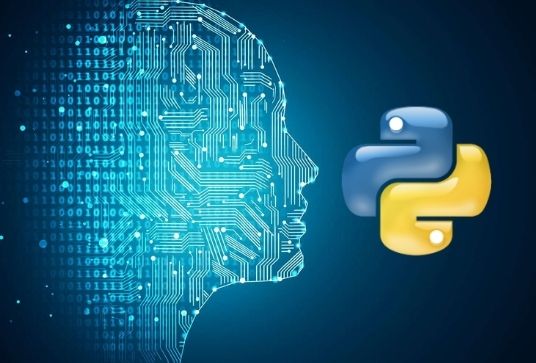 Machine Learning with Python Course
December 23, 2020
Comments Off

on Machine Learning with Python Course

Get Internationally Accredited & Recognized
Machine Learning with Python Course
Questions to ask yourself about the Machine Learning with Python Course.
Is Machine Learning in demand? – Definitely yes and very highly. As a matter of fact there's a real shortage of cloud and machine learning experts in the workplace. Not to mention this creates a massive demand for Python Development and AI. The top 2 scarce jobs in South Africa today is AI, Machine Learning and Data Science (using python programming or programming in R ) and the need for Machine Learning.
Is what you learn in the ML Course relevant and of value? – Definitely yes and learn from experienced Mentors. Not to mention strong, up to date relevant Python and ML modules.
Can you get a job at after the Machine Learning with Python Course? – Yes, in addition study further towards your Introduction to Programming Using Python, or Microsoft Certified: Azure Data Scientist Associate (internationally accredited and recognized):
Machine Learning with Python Course Overview
Why Machine Learning with Python?
Overall Python offers concise and readable code. While complex algorithms and versatile workflows stand behind machine learning and AI. Thus Python's simplicity allows developers to write reliable systems. Furthermore Python code is understandable by humans, which makes it easier to build models for machine learning.

When is it Offered?
Part-Time
Fast forward your career in the IT industry with a part-time course at School of IT. In turn Part-time courses allow working professionals to transition into a new skill set while working. Moreover at School of IT we are agile and customize a course to the individual.
Full Time
Ready to start a career in IT? Use Python for Machine Learning as a full time student at School of IT. Thus beginning your career in Data Science.
High School
All in all Learn about Python, Machine Learning and prepare for the future while you're still in high school. Thus no matter where you are, we come to you! Thus giving you the analytical skills to pursue your dreams!
Corporate
Learn about ML with Python and up skill yourself or your company while you're working. Thus no matter where you are, we come to you and give the tools to move up in your company.
Objectives for Machine Learning with Python
Course Objectives.
All in all Learn the basics of machine learning using an approachable, and well-known programming language, Python.
By the end of the Machine Learning with Python, students will have usable knowledge of the following:
All in all gain an Introduction to Python.
Overall Introduction to Machine Learning.
Learn Linear, Non-linear, Simple and Multiple regression, and their applications.
Thus Learn algorithms, such as KNN, Decision Trees, Logistic Regression and SVM.
Learn how to use clustering for customer segmentation, grouping same vehicles, and also clustering of weather stations. You understand 3 main types of clustering, including Partitioned-based Clustering, Hierarchical Clustering, and Density-based Clustering.
Career Prospects
Overall the career prospects for ML Course is high in demand. Artificial Intelligence is everywhere: on all platforms and devices and in all countries around the world!
All in all an AI Expert
AI Developer.
Python Developer.
Furthermore a junior developer.
Become a Cloud DevOps Engineer.
Thus become a Azure Software Engineer.
Data Scientist.
Alternative Courses