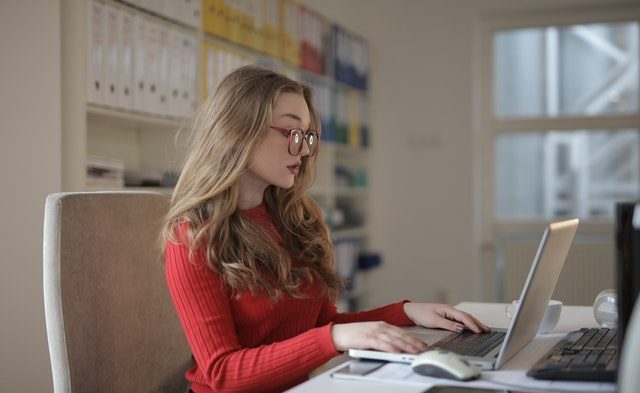 Get Internationally Accredited & Recognized
QuickBooks Courses
Questions to ask yourself about the QuickBooks Courses
Are the accounting software courses in demand? – Definitely yes and very highly. As a matter of fact there's a real need for knowledge of the QuickBooks software in the workplace. Not to mention this creates a massive demand for our audit courses. The top jobs in South Africa in accounting today require a person to be able to use QuickBooks.
Is what you learn in the Quickbooks course at School of IT relevant and of value? – Definitely yes and learn from experienced mentors. Not to mention strong, up to date Accounting software content. This course will teach you the QuickBooks Certified User Online version. In turn this includes QuickBooks Certified User Desktop version and QuickBooks Online Proctoring. Overall whether you're an entrepreneur or have just been promoted to a managerial position, this is the perfect course for you.
Will you be competent in Bookkeeping after? – Definitely yes, in addition study further towards your QuickBooks Certified User Certificate (internationally accredited and recognized).
Why QuickBooks?
Why learn QuickBooks?
QuickBooks is an accounting software package developed and marketed by Intuit. QuickBooks products are geared mainly toward small and medium-sized businesses and offer on-premises accounting applications as well as cloud-based versions that accept business payments, manage and pay bills, and payroll functions. Source: Wiki
When is it Offered?
Learn QuickBooks anytime, anywhere!
Overall QuickBooks Software Training at School of IT consists of several valuable knowledge sets and skills. In turn this is because the process of creating reports and audit processes requires skills. Including knowledge of the application. Not to mention the application, presentation skills and the fact you will learn logic (algorithms and formulas). At School of IT our payroll courses range from an introduction to Quickbooks 2020 to more advanced user.
Part-Time
Fast forward your career in the industry with a part-time course at School of IT. In turn Part-time courses allow working professionals to transition into a new skill set while working. Moreover at School of IT we are agile and customize the Quick Payroll Training course to the individual.
Full Time
Ready to start being competent in Quickbooks? Learn the accounting software package as a full time student at School of IT. Thus adding value.
High School
Prepare for the future while you're still in high school. Thus giving you the skills and knowledge to pursue your dreams!
Corporate
Learn and up skill yourself or your company while you're working. Thus we give you the tools to move up in your company.
Intro QuickBooks Objectives
Quickbooks Objectives
Learn about PayRoll basics.
Thus learn how to create and manage your money coming in and going out (incomes and expenses).
Not to mention track your customer balances and daily sales;.
All in all reconcile your bank statement, create an accurate income statement. Including a balance sheet and trial balance reports.
Thus record, print and edit transactions.
In addition create reports, post transactions and do bank recon.
Master QuickBooks Objectives
Quickbooks Objectives (Intro to Advanced)
Custom Reports and Looking for Specific Data.
Creating Reports from Scratch Using MEMO field for custom searching.
Working with Custom Fields.
Advanced Find Feature & Memorizing Reports, to Working with Sales Orders and Managing Inventory.
Why use Sales Orders and Understanding Backorders.
Sales Orders for Inventory Management & Inventory Adjustments.
Reviewing Inventory Quick Reports, & Sales Order Fulfillment Worksheet.
Working with Customer/Credit Memos & Introduction to Assemblies.
Job Costing & Working with Customers and Jobs.
Creating filters and and status updates to Jobs, Including Assigning billable time and costs to jobs.
Billable vs. non-billable expenses, Estimates vs. Actual reports & Working with Pre-Payments & Deposits.
Prepayments from Customers, and applying credits to invoices.
Prepayments to Vendors, and applying credits to bills.
Working with Retainers, Escrow, and Prepaid Expense Accounts.
Working with Classes and Other Lists.
Enabling Classes & Why use classes, Issues when working with Classes.
Thus Manage other QuickBooks Lists.
Working with Journal EntriesOnline Banking / Bank Feeds.
Not to mention Advanced Accountant Tools: Batch Enter Transactions & Batch Reclassify.
Career Prospects
Job Opportunities
The career prospects for QuickBooks are excellent and high in demand.
Freelance bookkeeper.
Junior accountant.
Alternative Courses